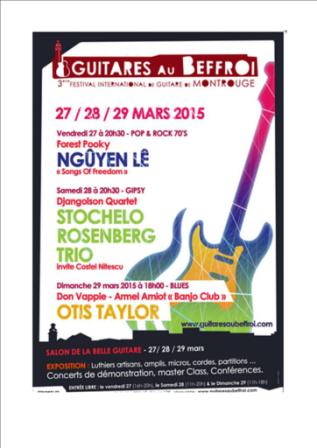 09 Mar

Invitation for ''The beautiful guitar's exhibition" !

If you are going to Paris, at the end of March, I will be so happy to meet you there on the 27th, 28th & 29th for the festival ''Guitares au Beffroi'' in Montrouge (92) ! It's about 30 mn from the center of Paris ( Tour Effeil, Champ de Mars…). For its third edition, the festival will bring together European luthiers, concerts & master class, meetings…

Furthermore, I will have the great pleasure to introduce two exceptional instruments, which were manufacturing in my workshop these last months !

I hope to see you soon there  & of course, feel free to contact me.

Paul LAIRAT

PS: Access to the exhibition is free. For practical information, click here.