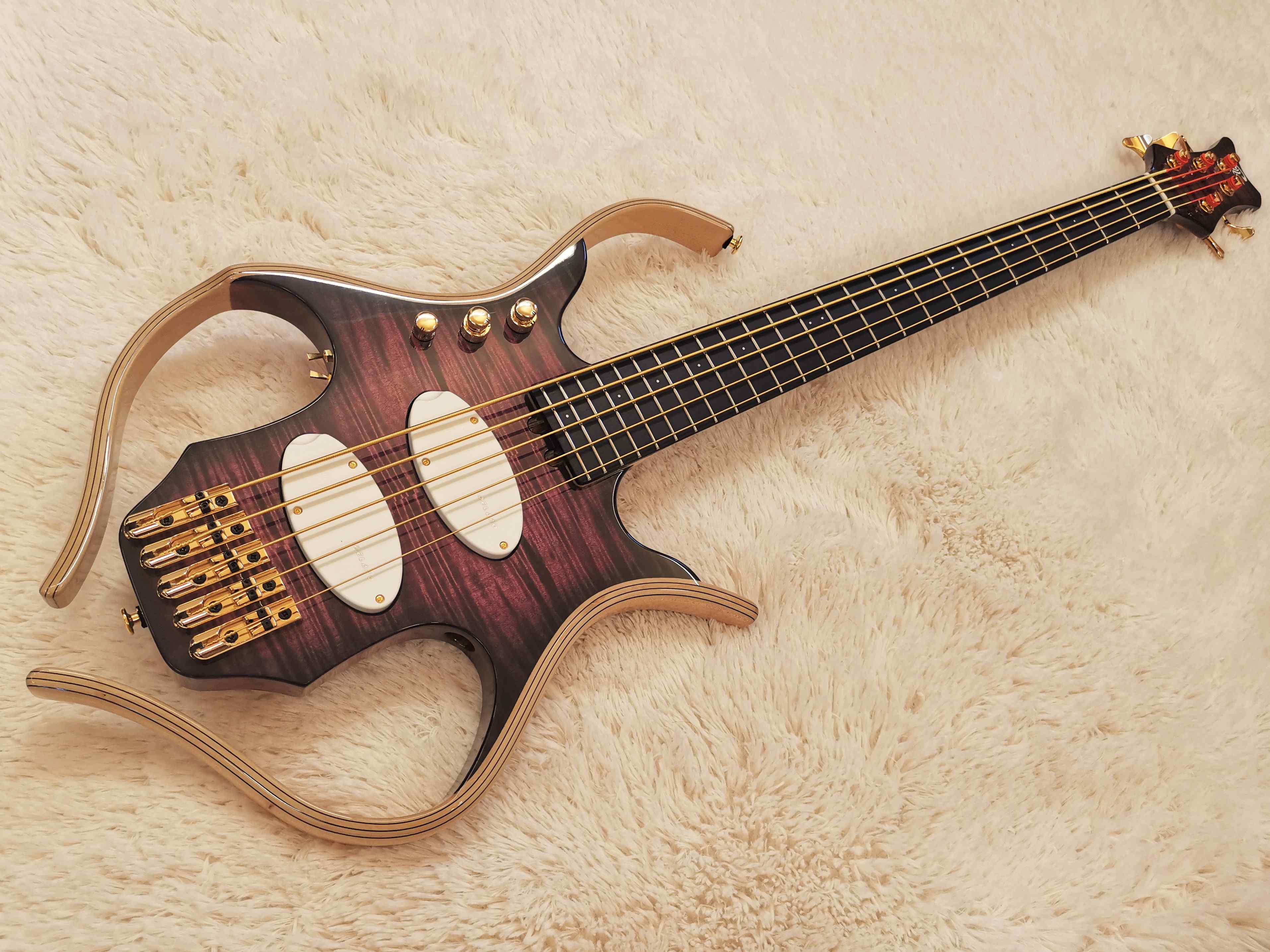 14 Juil

The Etienne MBappe Sirya bass 5 strings !

We're very pleased to introduce this new Etienne MBappe bass, the  »Sirya Deluxe » 5 strings !

We worked very much together, Etienne and I, in order to create  a bass that matches him both in terms

of sound and aesthetic…And we achieved this result !!!

On the top, beautiful curly maple with purple burst.

Maple & Ebony splints in order to underline the top.

Black Ebony fingerboard.

2 White Xtender Delano pickups with Glockenklang electronic.

Gold Optima strings & Gold hardware

High gloss finish… Enjoy 🙂

More information  Click here !!